Water-gloss injection
Unlike other Water-gloss injections,




it is done by personalized care




depending on individual's




skin condition.


Water-gloss injection is also known as Aqua-lift as it replenish moisture to the skin and shows fast improvement in skin. It does not only inject Hyaluronic acid but apply filler, PRP complexly due to individual's skin condition. Therefore have an effect on elasticity of skin, skin regeneration, gloss and fact lift at the same time.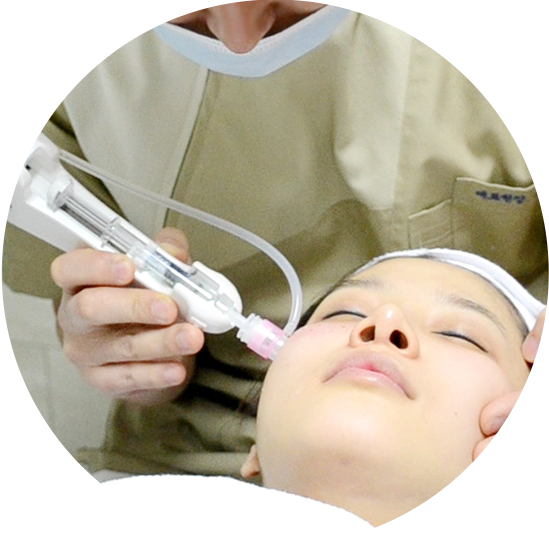 Fresh's Water-gloss injection
Fresh's Water-gloss injection does not only improve moisturizing ability but compensate the defect of individuals.
Starting with moisturizing there are varieties of effects
such skin elasticity, wrinkle improvement,
skin regeneration and etc.